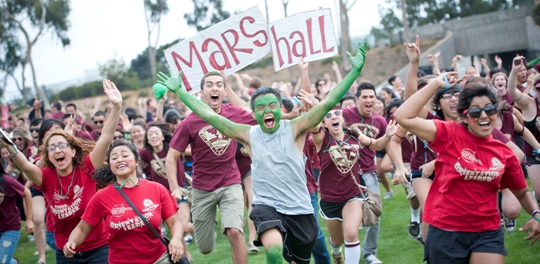 Welcome to UC San Diego and Thurgood Marshall College!
Congratulations on your admittance to UC San Diego and welcome to the Thurgood Marshall College family!  It is a joy to welcome our newest scholars and their family members to our community.
Orientation is a mandatory program for all incoming students, with an optional program for freshmen family members, and will help students and their families in their transition to UCSD and Marshall College. During Marshall College Orientation you will:
Learn about the many resources and opportunities that are available at UC San Diego and Marshall College
Gain insight into the Marshall philosophy and academic mission
Meet new and current students, as well as staff and faculty
Discover how to be an involved citizen in your new community
Learn how family members can support their student during the transition to life at UCSD
Whether you're an incoming freshman, transfer, or the family member of an incoming freshman, we are here to answer your questions!