Virtual Cultural Celebration 2021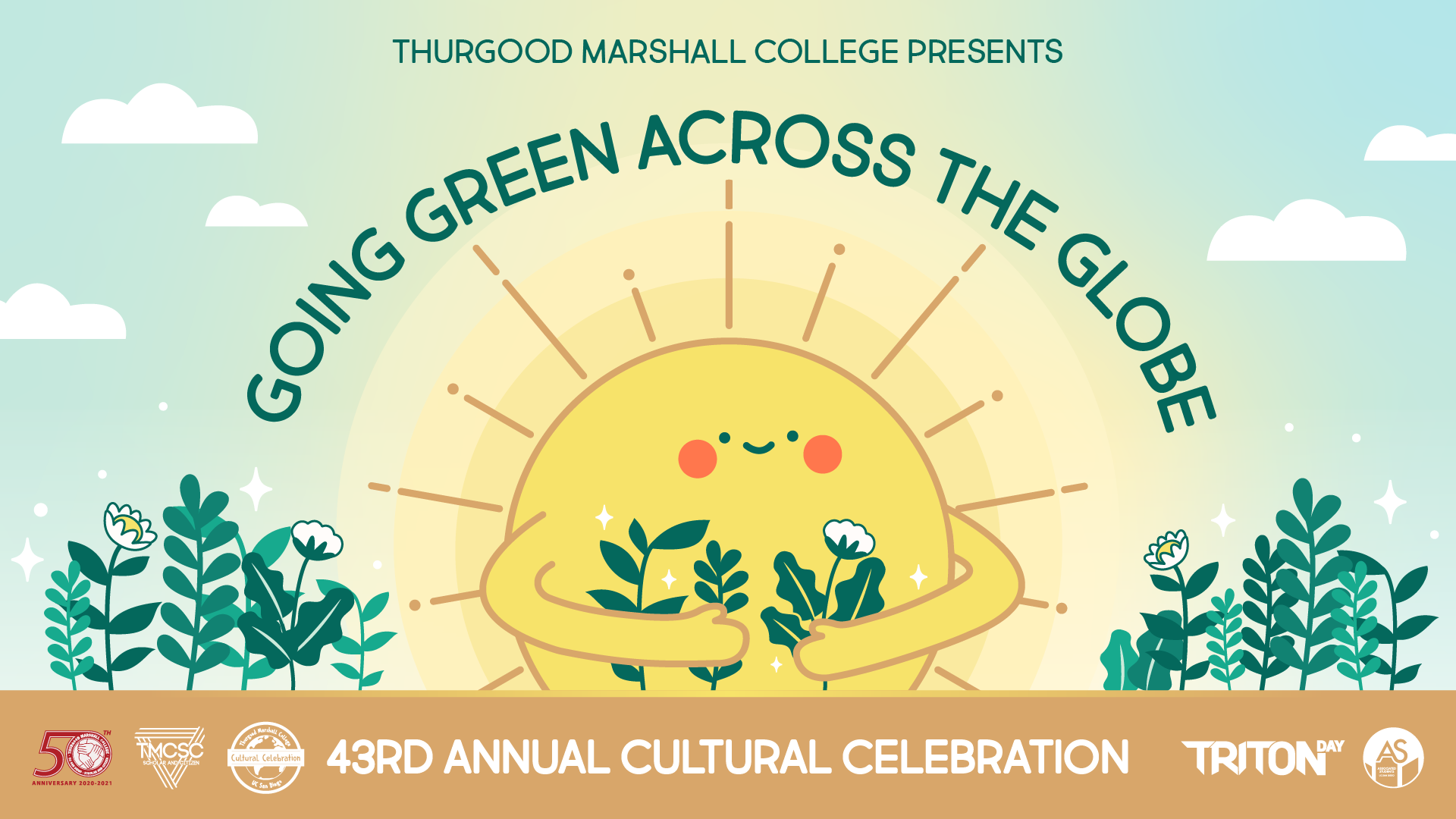 Going Green Across the Globe
Saturday, April 10th, 10:30am - 1:00pm (PST)

 

Thurgood Marshall College's 43rd Annual Cultural Celebration is coming up! Please join us virtually on Triton Day to celebrate cultural diversity through this year's theme about sustainability practices used across the globe. We welcome all incoming and current students and families and even non-UCSD community members to attend this FREE event, where there will be live entertainment from community organizations, fun games, and a chance to WIN giveaway prizes. We would LOVE to see you there!

We will be hosting THREE recurring programs with the same content each time. We highly encourage everyone, especially our newly admitted Tritons, to choose a time that fits best for you.

Program 1: 10:30 AM - 11:10 AM (PST)

Program 2: 11:15 AM - 11:55 AM (PST)

Program 3: 12:00 PM - 12:40 PM (PST)

Current Student AMA (Ask Me Anything): 12:40 PM - 1:00 PM (PST)

Watch our YouTube Videos on our previous Cultural Celebrations:

Questions? Contact us at tmstudentaffairs@ucsd.edu.