Enroll in Winter Quarter Classes Now!
Marshall College offers a wide variety of exciting new courses open to all UCSD students! More Info..
FYE Discussion Leader Applications Open!
Gain valuable teaching experience as you build relationships with faculty and lead your own undergraduate discussion sections for First Year Experience. Paid training in Spring QTR!
Interested? Attend our info session: Wednesday, January 18 @ 3pm in the Student Services Conference Room 554.
Apply to be a Marshall RA today!
Interested in becoming a Marshall RA? See if you meet the requirements. 
Apply to be a Marshall Orientation Leader (OL)!
Marshall College is now accepting OL applications for the 2017 team!  More info...
Partnership School Program
Gain hands-on experience by giving back to the community and being a positive role model as either a tutor or intern for two local charter schools serving low-income first generation students: The Preuss School UCSD and Gompers Preparatory Academy!  More Info...
Leadership Spotlight
Faculty Leader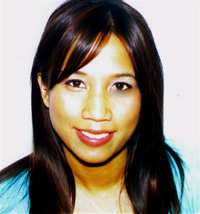 Student Leader