Next Up: Thurgood Marshall Artist-in-Residence
October 12th at 7:00pm in the Arthur Wagner Theatre
Thurgood Marshall College is pleased to welcome Hilary Ward, our 2016 Artist in Residence. Hilary will be performing a monologue, Mountain View, a piece written by UC San Diego alumna Ruth McKee. Hilary is also an alumna of UC San Diego, having earned her master's of fine arts degree in 2007. Head over to the Marshall Blog for a Q&A with the artist. 
Event is open to all staff, faculty, and students. Light refreshments will be provided. 
Marshall Mentor Program - Applications Now Open!
Join the Marshall Mentor Program!
This is an exceptional opportunity only available to newly enrolled transfer students.
By joining the program, you will have the opportunity to:
Interact with a faculty mentor for an entire year
Establish meaningful connections with a faculty mentor
Build a strong academic network
Enhance your college experience
Become involved
Applications are now open through October 7! Apply here.
Partnership School Program
Gain hands-on experience by giving back to the community and being a positive role model as either a tutor or intern for two local charter schools serving low-income first generation students: The Preuss School UCSD and Gompers Preparatory Academy!  More Info...
Enroll in Fall Quarter Classes Now!
Marshall College offers a wide variety of exciting new courses open to all UCSD students! More Info..
Leadership Spotlight
Faculty Leader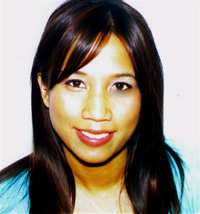 Student Leader