Up Next: Dine with the Provost - May 23rd
Do you have ideas about how to help Marshall thrive? Have any ideas about new initiatives you would like to see? Have you ever wondered what exactly it is that the provost does? Now is your chance to voice your ideas and have your questions answered. Provost Carver will be hosting lunch at the Faculty Club on May 23 at 1pm for a small group of students. RSVP to tmcprovost@ucsd.edu. First come, first served. 
Partnership Schools Program
Gain hands-on experience by giving back to the community and being a positive role model as either a tutor or intern for two local charter schools serving low-income first generation students: The Preuss School UCSD and Gompers Preparatory Academy!  More Info...
Leadership Spotlight
Faculty Leader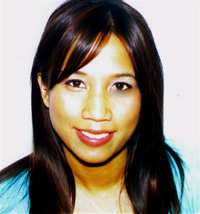 Student Leader