Former Marshall Provost Cecil Lytle Thurgood Marshall College spent five years working to establish a model college-preparatory public charter school for children from underrepresented backgrounds on the campus of a major state university. He began this effort with the creation of the Preuss School in 1999, as a response to the anti-affirmative action movement in California, which limited access by underserved minorities to higher education by statute in 1996, with the passage of Proposition 209.
It is his hope that the lessons learned from this model school, which has now been recognized as one of the top ten high schools in the U.S.A., can be transferred to urban areas and used by colleges and universities across the country to improve educational opportunities everywhere, in the same way that the University of California used Agricultural Field Stations in the 20th century to improve the agriculture industry throughout the state.  He eventually succeeded, and the Preuss School has surpassed the most optimistic expectations.
The model was then expanded to Gompers Middle School, a San Diego middle school located in a low-income and predominantly Hispanic neighborhood and repeatedly failing to meet No Child Left Behind provisions.  In 2005, it was restructured into an academically rigorous, detracked charter school. The discussion of the political experience and working relationships between the charter organizers, the school district, and its superintendent illustrate the often contentious process of community mobilization and deliberation.
The involvement of faculty from the University of California San Diego and community groups as contributing partners enhances our understanding of the creation of educational reforms or the transformation of passion into practice.  The volunteers participating in the Marshall College Partnership Schools program play an essential role in furthering the connection and collaboration between UC San Diego and these model schools.
For more information, please reference these links:
The Burden of Excellence

The stirring memoir of Cecil Lytle, former Provost of TMC, in his arduous 5-year struggle to establish the Preuss School UCSD.
UCSD Impact: Charter Schools
Bud Mehan and Luis Acle explain UCSD's role in the development of the charter school model at Preuss and Gompers.
Shelly Buono
Intern & Tutor Coordinator
Gompers Preparatory Academy
I came to GPA as an Exercise & Nutritional Sciences teacher 5 years ago when the charter began. The second year of our charter I changed to working with our Chief of Staff and have been the UCSD liaison since then, which includes working with interns & tutors on campus.
I have the pleasure of orienting UCSD interns & tutors to their volunteer work on our campus. I let them know about our expectations for them, our school culture and how they can best work with our students. I follow up with their supervisors to see how they're doing and talk to interns & tutors as well to see if their experience is what they thought it would be. If there are problems, I work to see that they get resolved in a fashion that benefits the volunteer, the supervisor and our school.
Having a tutor tell me that they were now thinking about being a Math teacher because of the wonderful experience they had at our school and the fact that they want to be a part of closing the "Achievement Gap." Then watching that student go through the credentialing program, being an intern teacher on our campus and finally a full-fledged fabulous 8th grade Algebra teacher.
My work with CREATE has been top notch as far as the great interns that we receive from the TMC 198 internship program and the marvelous tutors that our Provost Intern recruits.
Sandra Gutierrez

Volunteer Programs Coordinator
Preuss School
I came to The Preuss School 2 years ago as the admissions coordinator. Last year I became the Volunteer Programs Coordinator.
I graduated from SDSU with my bachelors in Psychology. I've worked in Social Services for 8 years before moving into the education field.
One of the programs I coordinate is the Tutor and Intern program on our campus.  I provide the orientation to prepare UCSD tutors and interns with the logistics of the program and inform them of what is expected of them as well as assign them to the appropriate class or internship position.  I follow up with the tutors and interns to know how they are doing and receive feedback of their experience with us.  
I look forward to continue working with the TMC 198 internship program and all the wonderful UCSD students.
Brianna Nelson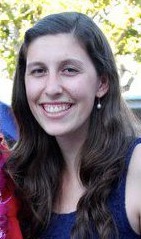 Charter School Program Coordinator
College: Marshall
Year: 2014
Major: Economics and International Studies
As a Marshall student, I have always felt very connected to our philosophy of "Developing the Scholar and the Citizen."  From my first weeks at UCSD, I became involved in Marshall Council and the Marshall community service club, ACT.  During my second year, I began volunteering as a mentor in an elementary school through the PAL program in the Education Department.  I loved spending time with the students, not only to help them with homework, projects, and quizzes, but because I was able to really get to know them.

Now, as the Charter School Coordinator, I'm excited to be in a position where I can empower my UCSD peers have an experience like mine.  Marshall College played a central role in establishing the charter schools, and as students, it is essential that we continue to promote and develop that Marshall legacy.  We are all extremely lucky to be at a top university like UCSD, and it's now our responsibility to use that opportunity to give back to the community.  There are plenty of young students who are working hard to get where we are, and we have the opportunity to help them.
Sherley Williams Honorary TMC Provost Internship for Charter School Outreach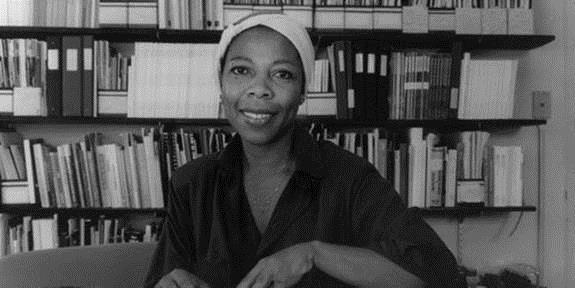 The Sherley Williams TMC Provost Internship, currently held by Brianna Nelson, has recently been made possible by a generous donation by Harvard's Dr. Henry Louis Gates, Jr. in partnership with Thurgood Marshall College/UC San Diego and our campus affiliation with San Diego charter schools for disadvantaged communities. Sherley A. Williams was an esteemed faculty member at UC San Diego's Literature Department.  Williams, the daughter of migrant workers, became an award-winning novelist, poet and playwright. She was a renowned poet for works such as The Peacock Poems, that was Pulitzer Prize nominated, and Some One Sweet Angel, both of which were National Book Award nominees. Williams used her own experiences of picking cotton as a migrant worker to write the children's book Working Cotton, which garnered her the 1992 Caldecott Award and a Coretta Scott King Book Award. She gained critical acclaim for her novel Dessa Rose and was writing the sequel at the time of her death in 1999.
Alumni named California Teacher of the Year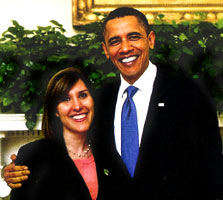 An alumnus of both Marshall College and the Partnership Schools Program, Kelly Kovacic has not only been selected as the California Teacher of the Year, but has been chosen as one of four finalists to receive the nation's top teaching honor, National Teacher of the Year. Kovacic is an eleventh and twelfth grade social studies teacher at The Preuss School USCD.
In her National Teacher of the Year application Kovacic stated, "At my school I have seen the power of a functioning educational system that can transform a student from one who has all but given up to one whose passion to learn is ignited and whose future is reclaimed. We have the power as teachers, administrators, parents and community members to make that difference, but must model what we ask of students through the efforts we exert, funding we support, academic rigor we instill and the standards we fulfill."
Read the full article here.