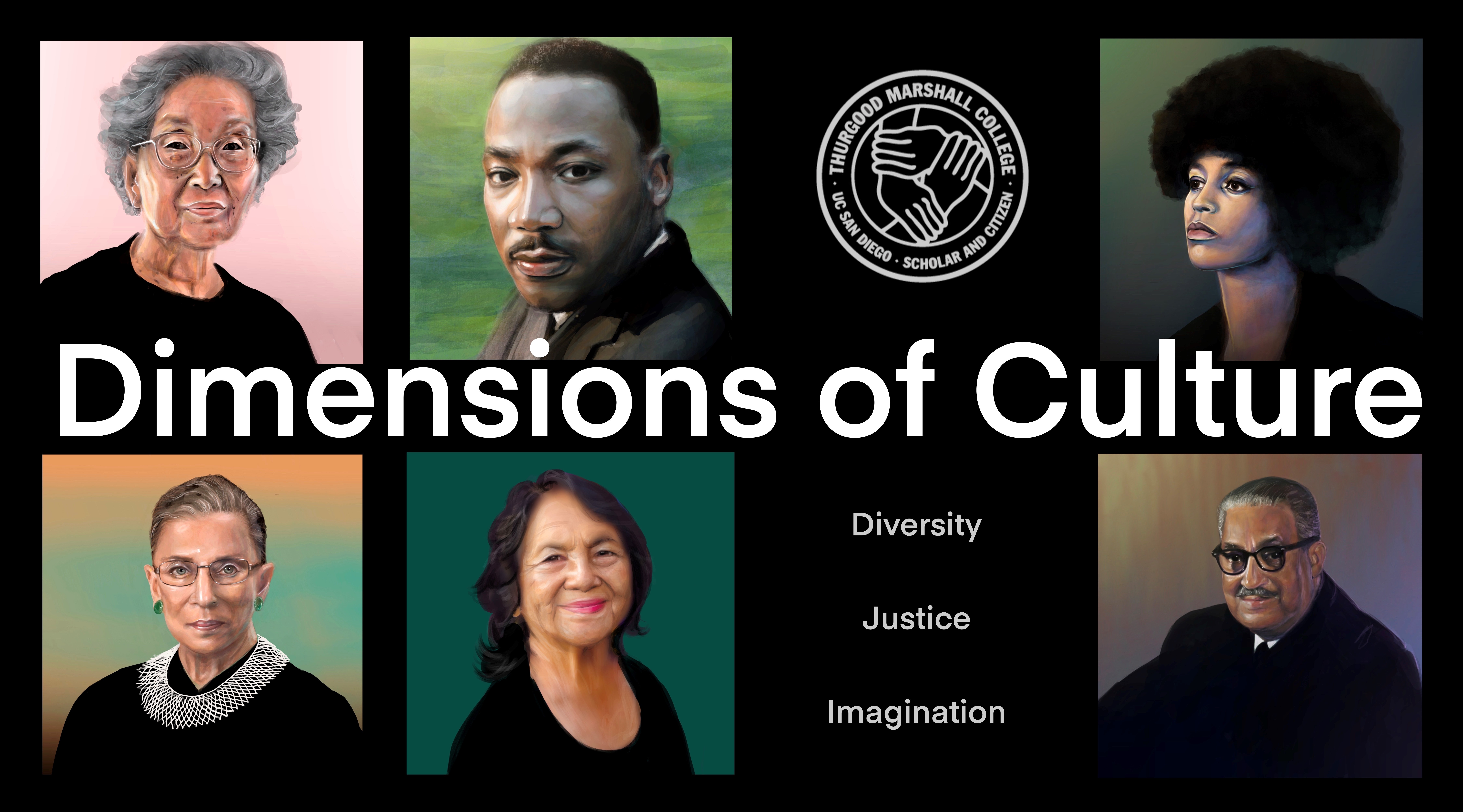 Dimensions of Culture Program
Please see updated FAQ page for information about DOC 1 mode of instruction for Fall Quarter 2021.
Overview
The Dimensions of Culture Program (or DOC) constitutes the core of Thurgood Marshall College's general education requirement.  It is a required three-quarter sequence that provides a unified academic experience for all incoming students.  DOC courses are grounded in Marshall College's commitment to social justice, while meeting the UC system requirement that students demonstrate proficiency in writing.  Each quarter, students attend both large-class lectures taught by DOC faculty and small discussion section meetings guided by Teaching Assistants.
For information about DOC 100D, please see "Upper-Division DOC Courses" at left.