Partnership Schools Program

In line with campus guidelines , our Partnership Schools Program is currently being offered in an adjusted structure. Please email partnershipschools@ucsd.edu to learn more about how to get involved!
The health and safety of our volunteers, students, campuses and community is our highest priority and we hope to have more information on future opportunities soon. If you have any questions, please email partnershipschools@ucsd.edu 
Thurgood Marshall College, in partnership with CREATE, has established two partnership schools: The Preuss School and Gompers Preparatory Academy (GPA).
These two charter schools serve students in grades 6 to 12 and work with historically under-served communities to support their youth throughout high school, and in seeking an education that prepares them to be college-ready. One of the key aspects of the partnership between UCSD and these two schools is the presence of UCSD students as volunteers at each campus.
Why volunteer at the Partnership Schools?
Mentor and motivate countless high school students to pursue their college and career dreams
Opportunity to enroll in TMC 120—a 4 unit course allowing students to gain course credit through a critical analysis of educational methodology in conjunction to their fieldwork experience
Gain good professional experience for graduate school application, etc.
Program Overview:
One quarter commitment: 

4-6 hours/week classroom position (tutor)
4-6 hours/week non-classroom position (internship)
Open to all undergraduate students
Opportunity to enroll in TMC 120—a 4 unit course allowing students to gain course credit through a critical analysis of educational methodology in conjunction to their fieldwork experience
All applications accepted, provided application submissions are on time and all necessary steps are completed

All new volunteers must submit a TB skin test no more than 3 years old and proof of a Covid-19 vaccination. 
Application Process:
Select a school 

Gompers Volunteer Application (

Due to the rise of COVID-19 cases, Gompers is currently unable to admit new volunteers on campus. We hope to admit more students once conditions improve.)

Complete a

pplication

Select Tutor/Intern position

Request a TB test (with Student Health and/or your personal doctor)

Once all application information is processed, our coordinator will contact you within 2-3 days regarding orientation of the program.
Throughout the quarter, continue to stay in touch with your school coordinator
Please contact our Partnership Schools Coordinator at partnershipschools@ucsd.edu if you have any questions.
Q: Is the Partnership Schools Program going to be in person for 2022-2023?
A: Students have the opportunity to volunteer through the UCSD Preuss School. Gompers Academy is currently not accepting volunteers in-person.
Q: How can I apply to any of the Charter Schools?
A: If you are interested in applying , please contact the Partnership Schools Program and see what opportunities are available. The coordinator will direct you to the application and next steps. Fill out our interest form for more information.
Q: How can I find more information about other opportunities at Preuss or Gompers?
A: Fill out our interest form to register for an info session.
Q: Where are the partnership schools located?
A: Gompers is located in the San Diego area (1005 47th St, San Diego, CA 92102) and Preuss School is located on the UC San Diego campus (3750 Voigt Dr, La Jolla, CA 92037).
Q: Is the Program going to offer TMC 120 for the Winter quarter?
A: Yes, TMC 120 is being offered in W23 on Mondays from 1pm-3:50pm PT. Email partnershipschools@ucsd.edu for more information.
Students interested in gaining course credit (4 units) for volunteering are eligible to enroll in TMC 120. Students enrolled in this course complete 40 hours of service for the entire quarter—either classroom or non-classroom positions. Classes are conducted as small seminars, allowing students to discuss their experiences on-site, critically analyze relevant topics in research and media, and learn from experts in the field through guest presentations and workshops.
Brief Overview:
Attend weekly lectures and complete classroom assignments
Fulfill a total of 40 volunteer hours per quarter (5-6 hours/week)
Satisfies the Upper Division Non-Writing Disciplinary Breadth requirement for Marshall College, the Regional Specialization (the Americas and Multi-Ethnic United States) for ERC, and the Practicum Requirement for Sixth College
Earn 4 units, letter grade or P/NP
Course Instructor: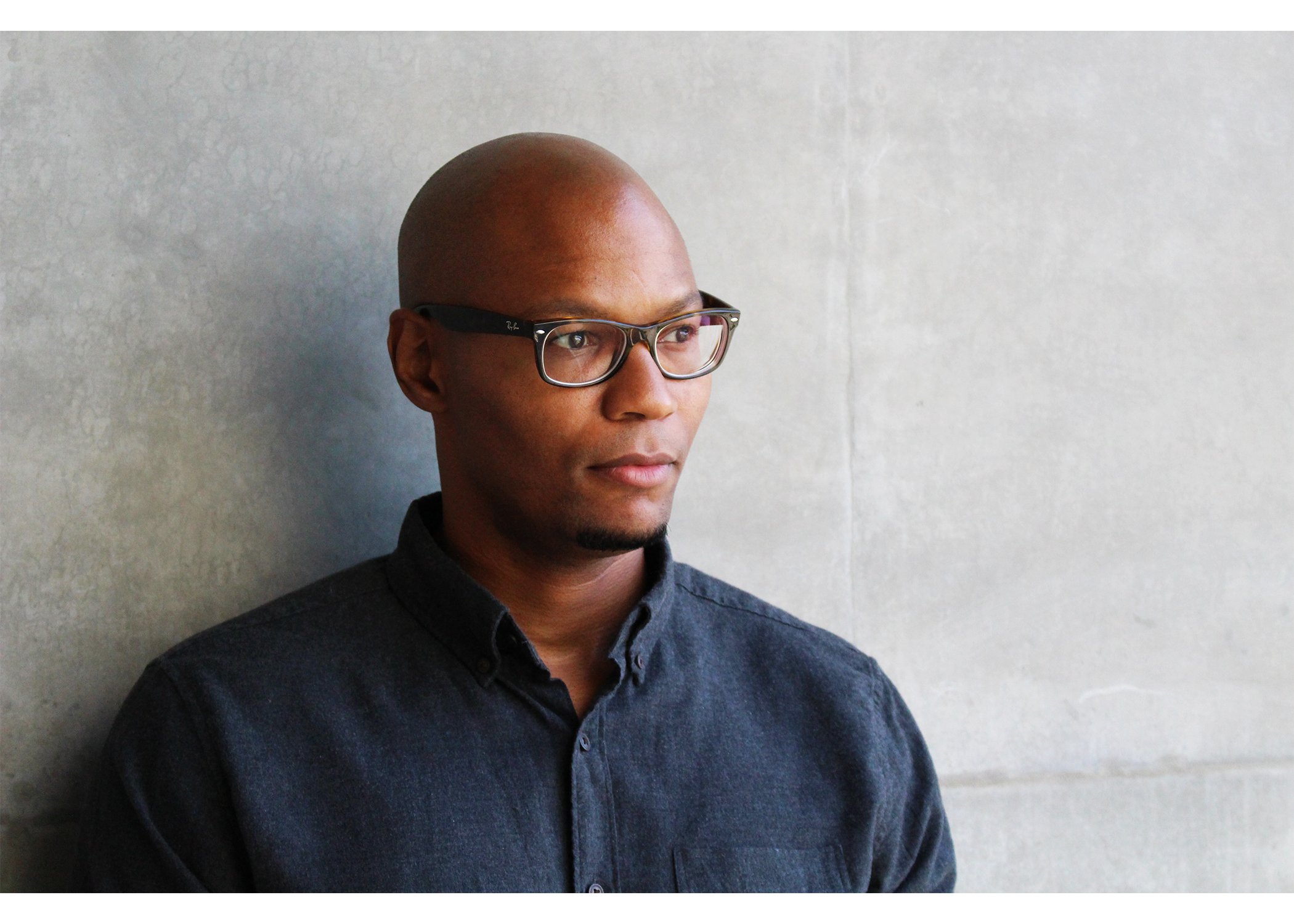 James Crawford is a Ph.D. student and researcher in Education Studies at UC San Diego. He has extensive experience in education consulting, restorative practices, and capacity-building to center the voices and academic achievement of racially and socioeconomically diverse student groups. Currently, James is the Graduate Researcher for the UCSD Black Studies Project, a board member of the Black Graduate and Professional Student Association (BGPSA), and he also serves on the Black Student Experience Symposium Committee. James is a published scholar with research interests including critical race methodologies, Black critical theory, critical media literacy, and school-community partnerships that utilize culturally responsive pedagogies and curricula to mitigate the impacts of systemic anti-Blackness by cultivating individual and collective resilience, resistance, and empowerment.
How to Enroll in TMC 120
For more information on how to enroll, please email partnershipschools@ucsd.edu

Participant Experience
"Through previous courses I had taken, I was cognitively aware of the systematic discrimination of the education system against those of low socioeconomic status, who are often people of color. Due to often politically motivated barriers, low SES students are funneled into poor-quality schools with incompetent teachers, systematically compromising their education. TMC 198 (TMC 120) allowed me the opportunity to tutor at Preuss, a school that attempts to give low SES students equal learning opportunities to students of other socioeconomic classes. I was able to witness first-hand how the support of the educational opportunities at Preuss lifted students, while their local schools often pushed them down. As I look to further my education, the experience of my time as a tutor in Preuss inspires me to continue stepping into a teaching role for underserved populations. For now, I have taken the role of an undergraduate instructional apprentice (UGIA) for UC San Diego, a course that assists many first-generation and ethnic minority students in the early stages of their college journey. TMC 198 has highlighted the importance of raising those whom society pushes down, a message that I will take with me into each mentoring position I take on, whether as an Orientation Leader or a teaching assistant."
-Katerine Rashkovsky, Spring 2019
Students who wish to apply for a non-classroom position are asked to dedicate 6-10 hours per week for those positions.
These internships offer students the opportunity to explore the administrative aspects of education, and work alongside dedicated staff in developing integral skills for working with students. The internships vary per site and are subject to change per quarter. 
Gompers Preparatory Academy
Family Support Center: 
Through the Family Support Center, GPA seeks to create an environment where all students can feel comfortable and empowered to focus on their education. Possible internships include helping the nurse in the Health and Wellness Office, or can assist counselors, who focus on issues such as academic issues, anger management, grief counseling, etc.
Dean's Office:
The Dean's Office internship provides an opportunity for interns to be involved with all facets of student behavior. Interns assist with personal consultations with students, assess and analyze student behavior, develop effective strategies for rewards and consequences, and ultimately help students and families work toward positive outcomes. Interns will also be in charge of eagle points and their associated rewards, which are awarded by grade level. Interns must maintain complete confidentiality.
Special Education: 
Interns will work within the Integrated Living Skills classroom to develop relationships with the students and support the Special Education teacher. This internship also provides the opportunity of working with the school psychologist, who regularly meets with the Special Education students and their families to stay actively involved in their learning.
Classroom Special Projects: 
Special projects are initiated by students who are particularly passionate about exploring and researching a specific topic. Teachers and staff are more than happy to facilitate a research project on campus. For example, a student could create an internship focused on analyzing the effectiveness of after-school programs by working with Gomper's Primetime program.

Library:
The GPA library seeks to create an environment where all students can be assisted with locating pleasure reading books, research ideas and topics assigned in their classes, and feel comfortable and empowered to focus on their education. This internship includes helping students find pleasure reading books (being an avid reader is a must!), working with students on their reading skills, and modeling how to access research information through books or internet sites.

Office of Innovation & Design Internship:

The Office of Innovation & Design uses artistic talents in graphic design, photography, videography, social media, and music in effort to keep GPA aesthetically alive for the students. The internship will gain you knowledge and experience in Adobe Suite programs, as well as working for the Office of the Director. Simple tasks include assisting in school events, musical productions, college classes, photography/videography, social media (Instagram, Facebook, Youtube), and revamping signage around campus.
Preuss School
Main Office: 
The front office at The Preuss School is dedicated in greeting all visitors.  In addition they handle transportation and attendance, gym clothes sales, bus fees, and coordinate the newsletter and calendar of monthly events.  Interns are to greet visitors, answer phones, assist with mail, and various office duties as assigned. Must be detail oriented and have strong ability to multi-task.
Admissions Coordinator: 
The admissions office provides information to prospective students.  There are outreach events held at various schools or community settings throughout San Diego that the coordinator attends.  In addition, the admissions coordinator plans events such as orientation day, open house, application reading, lottery, and enrollment day.  The admissions office is responsible for handling and reviewing the applications for any missing documents. Interns will help in planning and assisting in events, data entry, and review of applications for missing documents. Must be strong in Excel, Word, and Power Point as well as be detail-oriented.
Volunteer Coordinator: 
The volunteer coordinator is responsible for all volunteers, processing applications, and orientation.  In addition the volunteer coordinator is responsible for the PTA general meetings, various events, creating presentations, translating documents and letters into Spanish, and gathering data.  In this position interns will help with data entry, reviewing applications, contacting volunteers, mailing, and providing support to volunteer coordinator with various tasks as assigned.  Must be strong in Excel, Word, and Power Point, have the ability to multi-task, have strong organizational skills and be detail-oriented. 
Student Services: 
The student services department is composed of our Vice-Principal, College Advisor, Middle School Counselor, and High School Counselor.  They provide a variety of services that include coordinating testing, gathering data, coordinating scholarship and enrichment programs, and creating marketing material.  Interns will assist with data entry, assist with testing, updating flyers and brochures, and assist with other duties as assigned.  Must be strong in Excel, Word, and Power Point, have the ability to multi-task, and be detail-oriented. 
Registrar: 
The registrar is responsible for obtaining student documents and keeps all student files and data.  She is responsible for maintaining and entering information in our school database.  Interns will be doing data entry, filing, reviewing student files for missing documents, and some occasional phone calls.  Interns must be detail-oriented and have strong organizational skills.
Library: 
An essential part of our school the library is a hub of activity. Our librarians maintain The Preuss School Catalog, processes book orders, clean and repairs books, and help students check out books. There are 28 computers for student use. Interns will assist students in finding materials, occasionally help parent volunteers stay on task, data entry, repair books, and help students check out books.  Interns must be able to multi-task.
Gompers Prep Academy
Fatima Jacobo, Executive Assistant to Chief Business Office at Gompers Preparatory Academy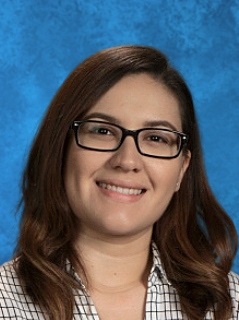 Ms. Fatima Jacobo has worked at Gompers Preparatory Academy for the past three years. She recently switched roles and departments taking on greater responsibilities with the Business Service Team serving as the Executive Assistant to the Chief Business Officer.  Ms. Jacobo grew up in Southeast San Diego and is familiar with the community goals and
aspirations for children in underserved areas. Throughout these years at GPA, Ms. Jacobo has been able to connect with many students to help them reach academic achievement. As a former student from The Preuss School UCSD, she understands that UCSD tutors and volunteers are the "face of college" for students and is delighted to work to make sure that volunteers are supported and valued on campus.
The Preuss School
 Dr. Jacqueline Azize-Brewer, Coordinator, Volunteer Programs (Tutor/Intern/Mentor/Parents)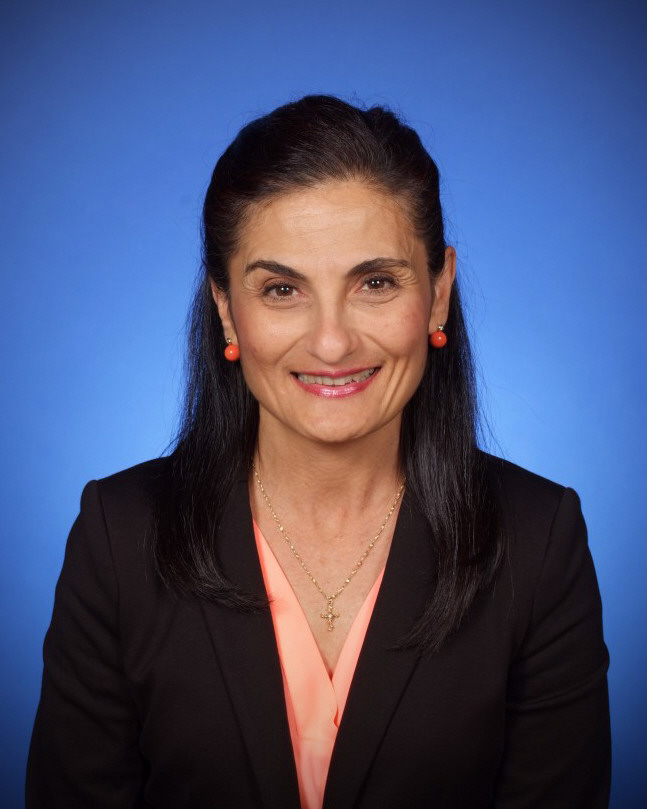 I came to The Preuss School UC San Diego in October 2018 with 15 years of experience working at UC San Diego. I am also a UC San Diego Alumna having received my undergraduate (B.S. Cognitive Science) and graduate (M.S. and Ph.D. in Neurosciences) degrees from this institution. One of the programs I coordinate at The Preuss School is the Tutor & Intern Program. Once I receive an application from someone interested in serving as an intern or a tutor, I send that person an e-mail with next steps to follow in the clearance process to become a volunteer at the school.  One of the requirements is to attend an orientation, which I offer to provide tutors and interns with information about the logistics of the program and what is expected of them.  In addition, during the orientation potential tutors and interns are provided the opportunity to see what positions are open and to choose one that fits their interests and schedules.  I am the main point of contact for all our volunteers and check in with them throughout their assignment to see how things are going and to request their feedback.  It is one of my goals for all of our volunteers to have a rewarding and positive experience while donating their time and talent to assist Preuss Scholars. I look forward to continue working with the TMC/TMC 120 students and all the other UC San Diego students.
Thurgood Marshall College
 Navya Khurana, Partnership Schools Program Coordinator (and Current UC San Diego student)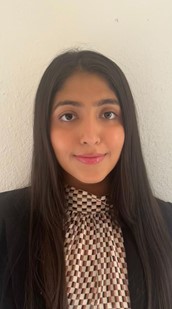 As PSP Program Coordinator, Navya aims to better her understanding of the social sciences by learning about inequities in education and its impact on the San Diego community. Having extensive volunteer experience and coming from the BIPOC community gives her a deep understanding of our mission and students.

After graduation, Navya would like to continue working in public service alongside her career in economics.

You can reach Navya at parternshipschools@ucsd.edu 
Yuh Liew

Marshall
Sociology, Education Studies Minor

Position: School Psychology Intern

Why did you choose this program? I wanted to explore different areas of the education system, and I saw that this program had many various positions that I could do. I immediately chose to intern with the program so I could expand my horizons, not just as a tutor but as a school psychologist.
Cynthia Pizano

Revelle
Psychology

Position: School Counseling Intern

What would you say about this program to a friend?This is a great way to get hands-on experience in a field you are interested in. The students find you very relatable so you are a positive role model to them. Through interns and volunteers, the students see that college is a possibility.
Robert Turner

Muir
Bioengineering

Position: Volunteer Tutor

What is your most memorable experience when working with faculty? On my very first day, while walking down the hall to class, every single staff member shook my hand, smiled, and welcomed me to the campus. I could tell that every one of them loved Gompers Preparatory Academy and cared about the kids. It was a breath of fresh air to be around people who are truly passionate about educating ALL our youth.

Breeawn Cherry

Marshall
Psychology

Position: Family Support Center Intern

What did you gain from this outreach experience? I gained knowledge and insight. Based on what you are told about the students, you would think of them as simply unruly kids, but they are so much more than the labels placed on them. They all have a story to tell, and this experience opened my eyes to that.
Former Marshall Provost Cecil Lytle Thurgood Marshall College spent five years working to establish a model college-preparatory public charter school for children from underrepresented backgrounds on the campus of a major state university. He began this effort with the creation of the Preuss School in 1999, as a response to the anti-affirmative action movement in California, which limited access by underserved minorities to higher education by statute in 1996, with the passage of Proposition 209.
It is his hope that the lessons learned from this model school, which has now been recognized as one of the top ten high schools in the U.S.A., can be transferred to urban areas and used by colleges and universities across the country to improve educational opportunities everywhere, in the same way that the University of California used Agricultural Field Stations in the 20th century to improve the agriculture industry throughout the state.  He eventually succeeded, and the Preuss School has surpassed the most optimistic expectations.
The model was then expanded to Gompers Middle School, a San Diego middle school located in a low-income and predominantly Hispanic neighborhood and repeatedly failing to meet No Child Left Behind provisions.  In 2005, it was restructured into an academically rigorous, detracked charter school. The discussion of the political experience and working relationships between the charter organizers, the school district, and its superintendent illustrate the often contentious process of community mobilization and deliberation.
The involvement of faculty from the University of California San Diego and community groups as contributing partners enhances our understanding of the creation of educational reforms or the transformation of passion into practice.  The volunteers participating in the Marshall College Partnership Schools program play an essential role in furthering the connection and collaboration between UC San Diego and these model schools.
For more information, please reference these links:
The Burden of Excellence

The stirring memoir of Cecil Lytle, former Provost of TMC, in his arduous 5-year struggle to establish the Preuss School UCSD.
UCSD Impact: Charter Schools
Bud Mehan and Luis Acle explain UCSD's role in the development of the charter school model at Preuss and Gompers.
Alumni named California Teacher of the Year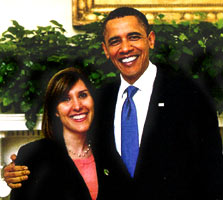 An alumnus of both Marshall College and the Partnership Schools Program, Kelly Kovacic has not only been selected as the California Teacher of the Year, but has been chosen as one of four finalists to receive the nation's top teaching honor, National Teacher of the Year. Kovacic is an eleventh and twelfth grade social studies teacher at The Preuss School USCD.
In her National Teacher of the Year application Kovacic stated, "At my school I have seen the power of a functioning educational system that can transform a student from one who has all but given up to one whose passion to learn is ignited and whose future is reclaimed. We have the power as teachers, administrators, parents and community members to make that difference, but must model what we ask of students through the efforts we exert, funding we support, academic rigor we instill and the standards we fulfill."
Read the full article here.
COVID-19 Update:

For students interested in participating in a service-learning program, we encourage you to explore the opportunities available through our campus partners at the Partners At Learning (PAL) Program who will continue to offer virtual opportunities and remote courses.
Come Volunteer at Gompers!
Director Vincent Riveroll of Gompers Preparatory, wants YOU to come volunteer! Check out this video highlighting the role of UCSD tutors at one of our partnership schools.
A Day at Gompers
An overview of the recent transformation of Gompers Preparatory Academy. Watch Here