ABOUT
Sponsored by UC San Diego's Thurgood Marshall College (TMC), the Artist-in-Residence Program is a year-long (October through May) residency open to all UC San Diego students, faculty, staff, and members of the general public; we especially encourage applications from BIPOC artists. The Artist-in-Residence is selected through a screening process, and enacts a multi-part, community-based, activist, and/or participatory art project that challenges gender, racial, and socio-cultural barriers and/or imagines a more just world in relation to social justice. Projects that examine the intersections of gender, race, sexuality, ability, and class are particularly encouraged. All projects must advance the vision and mission of Thurgood Marshall College as well as the university's values of diversity and inclusion, and must abide by UC San Diego's Principles of Community. All permanent projects must be vetted by UC San Diego's Art Strategy Committee before full acceptance.
The Artist-in-Residence determines the project's topic and focus, and has artistic freedom and oversight of the project. Thurgood Marshall College staff and student leaders (Student Council, Resident Assistants, and student employees) will provide feedback and resources to ensure that the Artist-in-Residence, the project, and all participants are appropriately supported. Applicants may request a materials budget of up to $1000. Additional supplies may be considered in exceptional circumstances. The Residency also includes a stipend of $1000.  
WHO CAN APPLY
The Marshall Artist in Residence program is open to any member of the UC San Diego community (students, alumni, faculty, staff) and/or any member of the general public whose work speaks to the mission and values of Marshall College. Applicants may be a part of any academic discipline or program. To be considered for the Marshall Artist-in-Residence for Social Justice and Activism for this upcoming academic year, submit an application today! (See Application Review Rubric)
DEADLINE FOR 2023-24 APPLICATION: April 30, 2023
Responsibilities of the Artist-in-Residence
Create and enact an original community-based, activist, and/or participatory art project that speaks to the Marshall Scholar and Citizen philosophy, and Marshall's values of equity and social justice and provide opportunities for Marshall community members to interact with the artist/performance, to be scheduled at the convenience of the artist, but ideally winter quarter performance/installation.
Create a reasonable budget for the project, maintain budget records, and promptly communicate any budget changes or concerns to the Marshall College Provost Office and the Undergraduate College Business Office. Maintain regular communication with the Marshall College staff about project status.
Provide a mid-year and end-of-year project report about the project (format to be determined in conversation between the Artist-in-Residence and the Thurgood Marshall College Provost and professional staff) and create project flyers, advertising, and social media, as needed.
Responsibilities of Thurgood Marshall College
Provide initial feedback about the project, particularly in relation to providing support for the emotional, physical, and psychological safety of participants. Offer ongoing mentoring and coaching to the Artist-in-Residence in order to ensure the project's success.
Support the development of the project's budget and advertising plan. Assist with logistical and event planning guidance, promotion and marketing of all aspects of the project and ensure the project is featured on the Marshall College website and social media.
Process the stipend for the Artist-in-Residence, administer the project budget and stay in communication with the Undergraduate Colleges Business Office about any fiscal needs.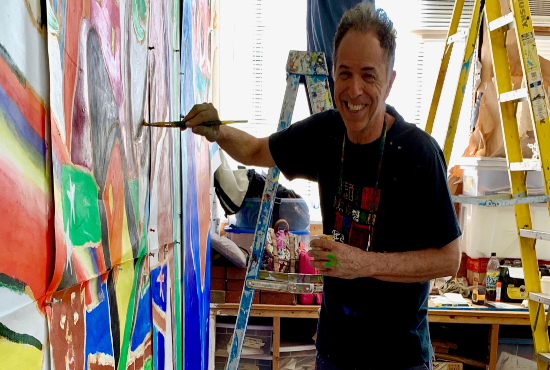 Thank you, Jay!
Jay Wolf Schlossberg-Cohen, an American artist based out of Baltimore and San Diego, was selected as the 2019-20 TMC Artist in Residence. He visited campus to facilitate a series of design workshops that helped develop visual ideas for a new outdoor mural in Voice Courtyard.
Previous Artists in Residence:
Hilary Ward Fall 2016
Mountain View is the story of Candace Alexander's first day as a substitute teacher at Mountain View elementary. As scandal looms over the school, Candace wonders how she can even cross the chasm of generational and language divides to even begin to speak to her students about the pervasive tragedy of losing innocence.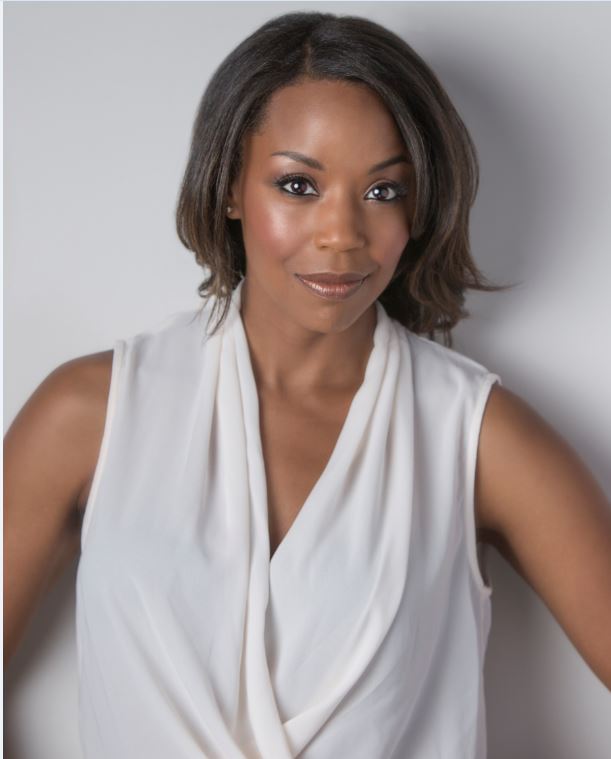 Hilary Ward is the 2016 Artist in Residence at Thurgood Marshall College and will perform on campus October 12th at 7:00pm Mountain View, a piece written by UC San Diego alumna Ruth McKee. Hilary is also an alumna of UC San Diego, having earned her MFA in 2007. Most recently, she starred in HBO's All the Way in the role of Coretta Scott King. She is also a co-founder of Chalk Repertory Theatre in Los Angeles. Theatre Professor Jennifer Chang is directing the staged reading. 
Delicia Turner Sonnenberg & Julia Fulton Spring 2016
Babette is the humorous and heartfelt tale of an irascible French woman flirting with lawful and unlawful lovers over decades. The shock to her life comes when she becomes a surprised, unpaid nanny for two preteens and learns the consequences of becoming a second Mom.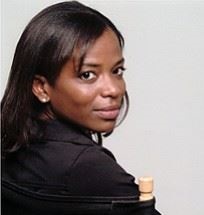 Stage director Delicia Turner Sonnenberg, is the founding Artistic Director of MOXIE Theatre where she has mounted many acclaimed productions. Recently she was honored as 2015 Director of the Year by The San Diego Theatre Critics Circle. In addition to MOXIE, Delicia has directed plays for San Diego REP, La Jolla Playhouse, Cygnet, Mo`olelo, New Village Arts, Diversionary, ion and Playwrights Project.Honors include: TCG's New Generations fellow, SD Theatre Critics Circle awards for Outstanding Direction, a Women's International Center Living Legacy award, Van Lier Directing Fellowship (Second Stage Theatre, NY) and the NY Drama League's Directors Program.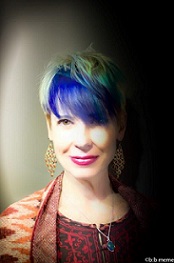 Julia Fulton
, as
Babette .
After receiving an MFA in Acting from the Yale School of Drama, Julia Fulton created leading roles in world premieres at Tony award winning South Coast Repertory in southern California, Los Angeles Theatre Center, Yale Repertory Theatre, and San Diego Repertory Theatre. Feature film and television credits include starring roles in
My Brother's Keeper, Challenger, Lethal Charm, Unholy Matrimony,
Perfect, Burned Out
; regular and recurring roles on
E.R.,
Buffy the Vampire Slayer, Melrose Place, Lime Street, and The Dave Thomas Comedy Show
. Julia has taught acting and film at UCLA, USC, Los Angeles, and the University of Texas at Austin. She
currently teaches acting, writing and film at the Universit y of California, San Diego. She was named Guest Artist
by the British American Drama Academy (BADA) 2012 in Oxford, England
Event Details
Date: Thursday, April 21
Time: 7:00pm performance, 8:00pm reception
Place: Structural/Material Engineering Bldg, Rm 149
Parking available in Gilman Parking Structure – guest $4.00 parking permit
Free event open to all
RSVP and questions: tmcprovost@ucsd.edu or call 858-534-4004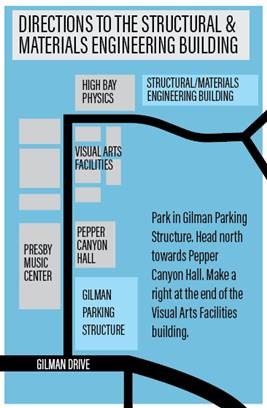 UC San Diego alum, John Wesley, will be performing a one-man performance based on the life, legacy and historically recorded words of abolitionist leader, Frederick Douglass, as part of the Thurgood Marshall College Artist in Residence program winter 2016. Wesley's performance will highlight letter from Douglass to Susan B. Anthony, Mary Todd Lincoln, Harriett Tuban and his former master.
John Wesley
John Wesley is an award winning actor rooted deeply in the American Theatre with a strong education background, stemming from a life-long history of activism, social reform and a tenacious respect for the craft and his people.
A consummate professional of the stage, TV and film, as well as the United States Army, John holds the distinct pleasure of having worked with some of the World's finest performers and directors during his long and prestigious career. Wesley formerly served as the Artistic Producing Director of the Southern California Black Repertory Company. Wesley has worked in American theatres all over the country including; Princeton's McCarter Theatre, Goodman Theatre, Old Globe and Oregon Shakespeare Festival to name a few.  
Wesley has over 120 film and television credits during his prestigious career. His film work includes; Missing in Action 2, The Beginning with Chuck Norris, Stop! Or My Mom Will Shoot with Sylvester Stallone and the Sinatra miniseries. His television career includes the Fresh Prince of Bel-Air, Benson, 227, The Facts of Life, and The Jeffersons to name a few.
John Wesley received his Master of Fine Arts from UC San Diego in 1977.
Frederick Douglass
Abolitionist leader Frederick Douglass was born into slavery in Talbot County, Maryland. He became one of the most famous intellectuals of his time, advising presidents and lecturing to thousands on a range of causes, including women's rights and Irish home rule. Among Douglass' writings are several autobiographies eloquently describing his experiences in slavery and his life after the Civil War.
Event Details
Date: Thursday, January 21st
Time: 6-7:00pm show – Q&A with the artist following
Reception: 7-8:00pm
Location: UCSD Wagner Theatre - located bottom floor of Galbraith Hall in the Theatre and Dance district
Parking available for $4.00 in both lot p103 and p104
Free event open to all
RSVP and questions: tmcprovost@ucsd.edu or call 858-534-4004
Map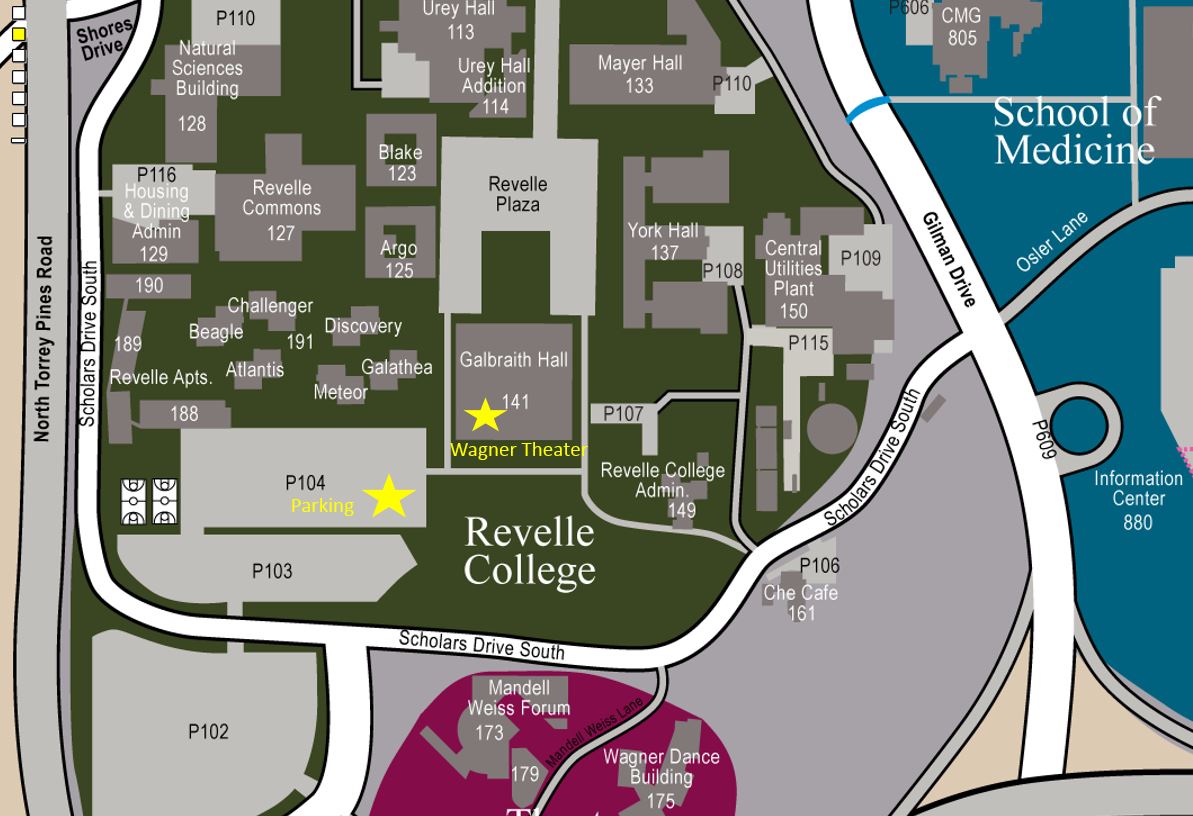 UC San Diego Partners
Thurgood Marshall College, Theatre and Dance Department and UCSD Alumni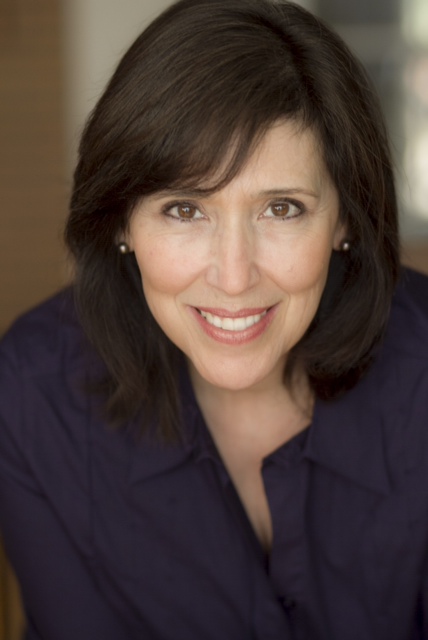 Catalina Maynard is the 2015-2016 Artist in Residence at Thurgood Marshall College and will perform on campus March 14th at 6:00pm Monica, an original piece in development. Monica centers on a mother seeking to fulfill the choice of her transgender child to be happy.
As an artist, Catalina's focus has been new work for the American theatre, which has created an artistic journey throughout the country. Over the years, Ms. Maynard has had the distinct privilege of participating in numerous world premieres; which include Luis Valdez' Mummified Deer, Lydia, by Octavio Solis, and Becoming Cuba by Melinda Lopez, to name a few. Most recently, Ms. Maynard performed in the off-Broadway premiere of Sea of Souls by Claudio Raygoza and Glenn Paris at the Peter J. Sharp theatre in New York City. Catalina has twice been the recipient of the Craig Noel – San Diego Critics Circle Award for acting.
To read an interview with Catalina, please visit our blog. 
Jennifer Bobiwash Fall 2014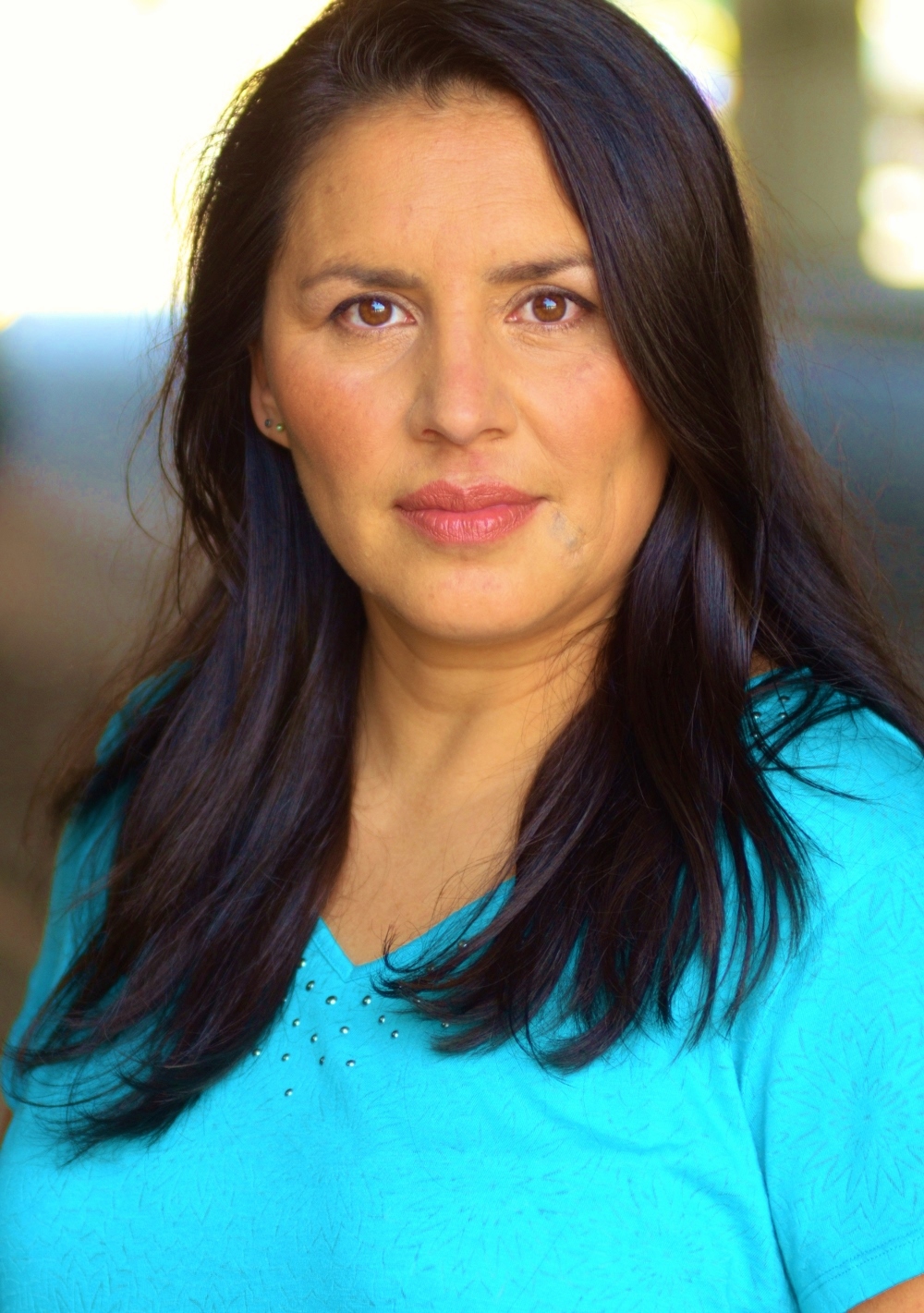 Jennifer Bobiwash is the 2014-2015 Artist in Residence at Thurgood Marshall College and will perform two original shows on campus. As a first Nations actress, writer and producer, Bobiwash hails from "a tiny tipi in Canada" and came to Los Angeles to act in local theater and film. She created the YouTube channel Welcome to the Tipi, on which she and her co-host, Geraldine Chases-her-Tail, share their stories about being NDN in today's society. A technophile, Bobiwash jumped at the chance to make her own content in the infancy of YouTube and has since produced more than 300 episodes of online content for her channel. She has also guest starred in APTN's (Canada) Mohawk Girls. On November 18th Ms. Bobiwash performed  There Is No "I" in NDN a humorous and probing one-woman show that explored what it means to be NDN (American Indian) today and the jorney we all take to find our identity.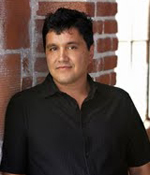 Fernando Vega holds a BFA in Musical Theatre and is a proud member of Actors Equity Association. San Diego audiences have seen him onstage in musicals, comedies and classical dramas over the last 20 years. As a San Diego REPertory Theatre veteran, some shows include: Sweet 15 Quincenera, Corridos REMIX, Nuevo California, Earthquake Sun, Restless Spirits, Merchant of Venice, Working and Buddy the Buddy Holly Story. Other shows include ¡Ay! compadre, The Taming of the Shrew, Pippin, Bye Bye Birdie, She Loves Me, Joseph and Man of La Mancha. Fernando has performed all over North America and has been featured on many radio stations across the U.S. as a classical, classic rock and roll and theatrical singer, most notably on NPR singing with legendary father of Chicano theatre Luis Valdez. Mr. Vega performed two shows;
Cancionces De Mi Mama winter 2014
Cesar Chavez Spring 2014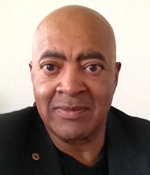 Antonio T. Johnson has been an actor, teacher, singer, songwriter, director, and producer for over 30 years in San Diego. He has appeared in major roles at The Old Globe, Moonlight Amphitheatre, Black Ensemble Theatre, San Diego Repertory Theatre, Common Ground Theatre, and Lamb's Player's.
Antonio's Awards include a Dramalogue Award, Playbill,  2008 Critic Circle Award, and the Patte Award for Best Lead actor in The Cygnet Production of "FENCES."
Antonio was the project director of the highly successful August Wilson Century Cycle in 2005/2006 .He has produced, directed and acted in over 30 August Wilson plays.  Mr. Johnson performed two original shows as part of the Artist in Residence Program on campus, Preuss School, and Gompers Prep Academy.
A Tribute to Thurgood Marshall

on November 8, 2012

Walking in the Shadows with August Wilson

on February 12, 2013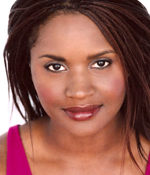 Monique Gaffney is a Marshall College distinguished alumna, actor/dancer, and daughter of Dr. Floyd Gaffney - one of the faculty founders of UCSD's renowned Theatre Program.  The late Dr. Gaffney, a Marshall faculty member, was widely regarded as the father of San Diego's African American theatre life.  She taught the fall 2011 honors seminar and performed two original shows in collaboration with two Theatre and Dance Department students.
November 16th 2011 performed Anita Hill Imagining
For Black History Month on February 2, 2012 Ms. Gaffney presented Being Henrietta a piece that explored the story of Henrietta Lacks, a poor black tobacco farmer whose cancer cells, taken without her knowledge, became one of the most important tools in medicine, with damaging consequences for her family who today can't afford access to the health care advances their mother's cells helped make possible.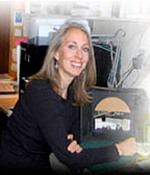 UCSD MFA alumna Robin Sanford Roberts is a theatrical scenic designer and artist working in models and mixed media. She has designed for Broadway, Old Globe Theatre, San Diego Rep, Arizona Theatre Company, San Jose's Repertory and Swine Palace Productions. She is a recipient of the prestigious NEA/Theatre Communications Group Grant.
Ms. Roberts has received both San Diego Critics and Patté awards for 'outstanding scenic design'.
Ms. Roberts created a unique art installation titled The Boat, El Barco A meditation on the perils of open water migration between Mexico and the United States.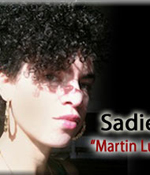 Sadie Barnette is originally from Oakland, California and received her MFA from UC San Diego.  She uses drawing, photography, and objects to construct a visual language out of sub-culture codes, west coast vernacular, geometric formalism and economy. She activates meaning and power in anonymous faces, signs for nothing, and negative space to create thought provoking social messages.
This mural is installed on the south facing wall of the Marshall College admin building and creates an optical illusion that transports viewers to another place entirely. The mural transports viewers to the corner of Martin Luther King, Jr. Blvd & an anonymous urban street.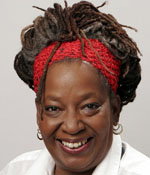 Awarded winning actress M'Lafi Thompson performed an inspiring piece on the first anniversary of President Barack Obama's inauguration, creating political portraits in an engaging narrative. The script was partly inspired by Ms. Thompsons's participation in the Washington D.C. inaugural parties celebrating the historical event.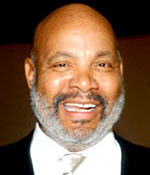 James Avery, famed film, TV, stage actor and UC San Diego TMC alumnus is a very successful classically trained actor. He is best known for his portrayal of Uncle Phil Banks- in the TV hit show The Fresh Prince of Bel-Air.  Mr. Avery has provided the voice for over a dozen animated series including the voice of Shredder in the original Teenage Mutant Ninja Turtles television show.  Several times in his career, Mr. Avery has played legal scholars and judges.  In Simple Justice, he portrayed law school dean Charles Hamilton Houston, the mentor of Thurgood Marshall.

Mr. Avery is no stranger to our university; he studied Theatre and Literature here and graduated in 1976. Over the years he has remained very active on campus having participated in Black History Month, and served as the keynote speaker at Commencement in 2007 and 2011.
November 3rd, 2010 Mr. Avery performed the Thurgood Marshall Evening – an Actor's Tribute. This one person show comes from public speeches and interviews with Thurgood Marshall, edited by playwright Allan Havis who is the provost at Thurgood Marshall College. 
Shelley Berman, with his subtle, observational brand of humor, broke all the rules of stand-up -- and influenced every generation of comedians that has followed in his wake. His iconoclastic 1959 album Inside Shelley Berman was the first spoken-word comedy album ever to win a Grammy Award. To this day he remains a sought-after performer and occasional playwright, appearing on the big screen opposite the likes of Adam Sandler and Ben Stiller, and earning big laughs as Larry David's father (a recurring role) on the hit series Curb Your Enthusiasm.
November 9th 2009 Mr. Berman presented a public reading of Playwriting Professor Allan Havis's play A Word of Secrecy at the La Jolla Playhouse. The cast included UCSD's very own Professor Arthur Wagner and Acting Instructor Julia Fulton in the cast.
YouTube Videos:
Unscripted: Shelley Berman
What's my Line?
Curb Your Enthusiasm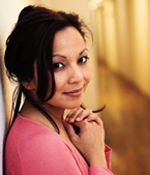 Seema Sueko is the co-founder and artistic director of Mo`olelo Performing Arts Company  . [Insert link here - http://moolelo.net/ ] For Mo`olelo, she directed Since Africa, The Adoption Project: Triad, Permanent Collection, and Good Boys; and directed Since Africa again for The Old Globe. Some of her acting credits include Jennifer in The Intelligent Design of Jenny Chow at The Old Globe and Yale Repertory Theatre (KPBS Patte Award), Connie in A Chorus Line at Seattle's 5th Avenue Theatre, Mrs. Cratchit in A Christmas Carol at San Diego Repertory Theatre, and The Phoenician Women at NYC's The Ohio Theatre. She is a three-time winner of the Chicago "Jeff Citation" Award for her performances in the world premiere of Rebecca Gilman's The Crime of the Century (Best Actress in a Principal Role), The Waiting Room (Best Actress in a Supporting Role) and A Piece of my Heart (Best Ensemble). Ms. Sueko received the KPBS Patte "McDonald Playwriting Award" and the Anti-Discrimination Committee's "Artistic and Cultural Achievement Award" for her script, and Mo`olelo's inaugural show, remains.
Ms. Sueko holds an MA in International Relations from the University of Chicago, is a member of Actors' Equity Association, and was named one of the "50 People to Watch in 2005" by San Diego Magazine.
Diverse Voices: An Interview with Seema Sueko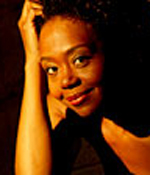 Karole Foreman is the 2008 recipient of the Edgerton Foundation grant for her musical The Princess and the Black-Eyed Pea of which she wrote the book and lyrics. Her show garnered the Jonathan Larson Performing Arts Foundation Award and a Richard Rodgers Award from the American Academy of Arts and Letters. It was also selected for presentation in the National Alliance for Musical Theater's 1999 Fall Festival in New York and had a concert presentation at the prestigious Ravinia Festival in Chicago fall of 2006.
Karole performed two of her original pieces Crossing the Color Line and Reinventing Josephine Baker. She also taught an honors course called "Race, Art and the Creative Process".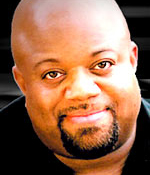 Mark Christopher Lawrence is one of Hollywood's most sought after character actors. In addition to displaying a variety of theatrical skills, this diverse actor also excels as a producer, a vocalist, a comedian, and a literary scholar. To the tribute of his memorable charm and hilarious wit, Lawrence continues to meet the demands, and overcome challenges in the world of entertainment. Best known for his role of Mix Master Tone Def, in the cult classic Fear of a Black Hat, Lawrence utilized his creative talents as a character actor and besieged audiences in this comical spoof based on This is Spinal Tap, about a Gangsta Rap group named N.W.H.