Marshall College Speaker Series
The Thurgood Marshall College Speaker Series (formerly the Scholar and Citizen Speaker Series) brings notable intellectuals, social activists, educators, and artists to campus who uphold the college philosophy of a more just society.
Over the last ten years we have hosted Nobel Laureates (Derek Wolcott, Wole Soyinka) , Pulitzer authors (Nicholas Kristoff), MacArthur "Genius" Fellows (Dr. Henry Louis Gates) and Oscar Nominees (Gregory Nava). On occasion, the topic and the scheduled speakers can cover an entire week of symposia and master classes for our students.
All events are free and open to the public. 
NEXT UP:

REGISTER HERE: https://tinyurl.com/MSSAYDavis
LEARN MORE: https://tinyurl.com/ADavisZine
John Marshall - Fall 2020
EVENT DETAILS
Date: November 17, 2020
Time: 5:00pm - 6:00pm
Location: Watch Recording HERE
A conversation and Q&A with John Marshall, son of Justice Thurgood Marshall, joined by UC San Diego leadership and a current Thurgood Marshall student. Our panelists will discuss the legacy of Justice Thurgood Marshall, John Marshall's own journey and what it means to be a Scholar and Citizen today. Moderated by Provost Leslie Carver.
Chris Lam - Spring 2019
EVENT DETAILS
Date: Wednesday, April 17, 2019
Time: 5:30pm - 6:30pm
Location: Huerta Vera Cruz Room
Join Chris Lam, on-camera host and content producer, in an open discussion on identity and internet in relation to the current political climate.

Alicia Garza - Winter Quater 2019
EVENT DETAILS
Date: Tuesday, February 26, 2019
Time: 5:00pm - 6:30pm
Location: Price Center West Ballroom
The co-creator of Black Lives Matter shares her ideas and vision for sparking comprehensive societal change and ending social injustice, police brutality and systemic racism in America.
News article: http://ucsdguardian.org/2019/02/27/black-lives-matter-co-founder-alicia-garza-speaks-crowd-hundreds-movement-2020-election/

Dr. Sharon Lynette Jones - Fall Quater 2018
EVENT DETAILS
Date: Thursday, November 8, 2018
Time: 5:30PM - 7:00 pm 
Location: Price Center Ballroom East
Join Marshall College for "Constructing  Past and Present  Identities: Evaluating  Depictions of Angela Davis in Popular Culture", a lecture by special guest Dr. Sharon Lynette Jones.
Dr. Sharon L. Jones is currently a Professor in the Department of English Language and Literatures at Wright State University in Dayton, Ohio. She earned a B.A. and an M.A. from Clemson University, and she earned a Ph.D. from the University of Georgia. She is editor of Conversations with Angela Davis (under contract with University Press of Mississippi) and has been collecting and compiling interviews of Angela Davis in magazines, academic journals, and/or newspapers published from the 1970s to the present.

Jim Sobieski - Winter Quarter 2018
EVENT DETAILS
Date: Wednesday, February 21st 
Time: 6:30 - 8:00 pm 
Location: Atkinson Hall Auditorium (Warren College neighborhood)
Jim Sobieski is a civil rights attorney whose work during the Mississippi Freedom Summer of 1964 was pivotal in the statewide and national battle for civil rights. 
Mr. Sobieski asks prior to his tenure as our guest speaker for Winter Quarter 2018, that those who are interested in attending his speech review the following:

Bill Keller
Pulitzer Prize winner, former Executive Editor of the New York Times, Editor-in-Chief of The Marshall Project

Bill Keller is editor-in-chief of The Marshall Project. Keller worked for The New York Times from 1984 to 2014 as a correspondent, editor, and op-ed columnist. As a correspondent, he covered the collapse of the Soviet Union, winning a Pulitzer Prize, and the end of white rule in South Africa. From July 2003 until September 2011, he was the executive editor of The Times.
EVENT DETAILS
Date: Tuesday, May 17th
Time: 10:00am – 11:30am
Location: Thurgood Marshall College Administration Building, Conference Room 127
ACHIEVING JUDICIAL DIVERSITY IN SAN DIEGO
The Journey to Justice Speaker Series: "Achieving Judicial Diversity in San Diego," honors the legacy of the first African-American U.S. Supreme Court Justice Thurgood Marshall, for which UC San Diego's Third College (1970) was renamed (1993).
It also serves to honor the legacy of the Hon. Earl B. Gilliam, San Diego's first African-American Municipal (1963)Superior Court (1975) United States District Court for the Southern District of California (1980) Judge and the Hon. Elizabeth A. Riggs, the first African-American woman Municipal (1979) Superior Court (1998) Judge.
CAMPUS PARTNERS
Thurgood Marshall College, African & African-American Studies Research Center, Department of Political Science, and Department of Sociology.
SPECIAL THANKS
The Earl B. Gilliam Bar Association
FRANK BRUNI
Celebrated New York Times columnist Americans Today and their Customized Cocoons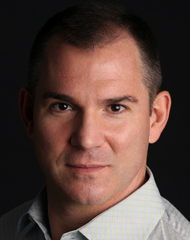 Frank Bruni, prominent Op-Ed columnist for The New York Times, will discuss a troubling effect that web and social media technologies have had on American lives. While these tools open the world to us and enable unprecedented connections, they also have the effect of creating narrowly personalized niches that separate us from one another. Bruni will examine how this occurs and the way this contributes to the fracturing of our society. Drawing examples from politics to popular culture, he will talk about how, in his own life, he resists becoming confined to his own customized cocoon.
Bruni's career has run a fascinatingly diverse gamut. He has covered presidential campaigns, flew on the papal plane with Pope John Paul II, rode in a Bradley fighting vehicle in Saddam's Iraq, and as The New York Times' restaurant critic from 2004 to 2009, has dined his way through Manhattan's best bars and eateries. Bruni joined The New York Times in 1995. In addition to the wide variety of hats that he has worn at The Times,he has also written two New York Times bestsellers: a memoir, "Born Round," and "Ambling Into History," a chronicle of George W. Bush's campaign for the presidency.
EVENT DETAILS
Date: Wednesday, October 29, 2014
Time: 7:00 PM
Location: UC San Diego Mandeville Theater
free and open to the public
no tickets or reservations required
parking is $4.00 after 4:30 p.m.
CAMPUS PARTNERS
Thurgood Marshall College, Helen Edison Lecture Series, and Council of Provosts 
MYRLIE-EVERS WILLIAMS
NATHAN EAST
LEWIS BLACK
LARRY GIBSON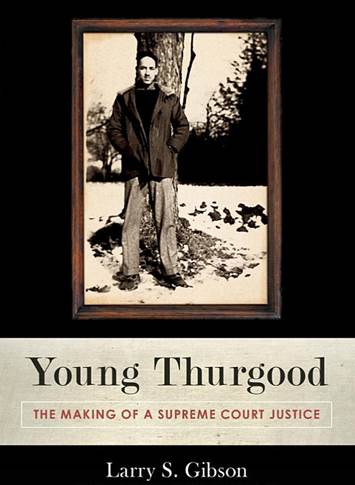 TOM HAYDEN