Welcome to the Marshall College Family...
...and welcome to your life as a student at Marshall College! We are here to support you in your development as a student and as an individual by providing many involvement opportunities within the college community and beyond. Whether you commute or reside on campus or join the campus remotely from home, your engagement with Marshall will enable you to meet new people, boost your intellectual abilities, and prepare you for your future.
---
Marshall College has multiple units dedicated to your success as a student. The talented staff in Student Affairs are committed to creating meaningful, shared student experiences and building community. We are guided in our work by the following vision, mission, and values.
GET INVOLVED
You have an open invitation to join our eclectic mix of student organizations, planning committees, programs, and leadership opportunities. Match your interests with one of Marshall's many opportunities!
TRANSFERS AND COMMUTERS
Marshall College has a wide range of activities, programs, and events for our Transfer and Commuter students. See what you can get involved in.
FIRST GENERATION STUDENTS
The Marshall College Staff are committed to supporting our First Generation Students alongside UC San Diego with our resources and programs.
INTERNATIONAL & OUT-OF-STATE STUDENTS
The Colleges provide programs and events for our International & Out-of-State Students. See what the Outreach Coordinators have planned for you!
PARENTS AND FAMILIES
You as parents, and we, as Marshall College staff, share the same goal: to see your student thrive, succeed, and graduate. Find out more how you can support your student.
TRADITIONS
Marshall College has a deep, rich history – and you are invited to experience our traditions. Across the years, students, their families, alumni, and staff fondly remember these unique Marshall traditions and the community they create. We encourage you to experience these traditions during your time at Marshall and make your own special Marshall memories that will last a lifetime!
STUDENT RESOURCES
We're here to help you navigate all that Marshall College and UC San Diego have to offer. The campus has resources for you from wellness to safety to community and more.
STUDENT CONDUCT
We expect every Thurgood Marshall College student to model respect and civility within the University community and beyond.
ADVANCING THE VISION & MISSION
The Marshall Student Affairs Staff members value serving our students to the best of our abilities. We are looking to grow and develop the Marshall student experience. Learn more about our 2017-2022 Strategic Plan.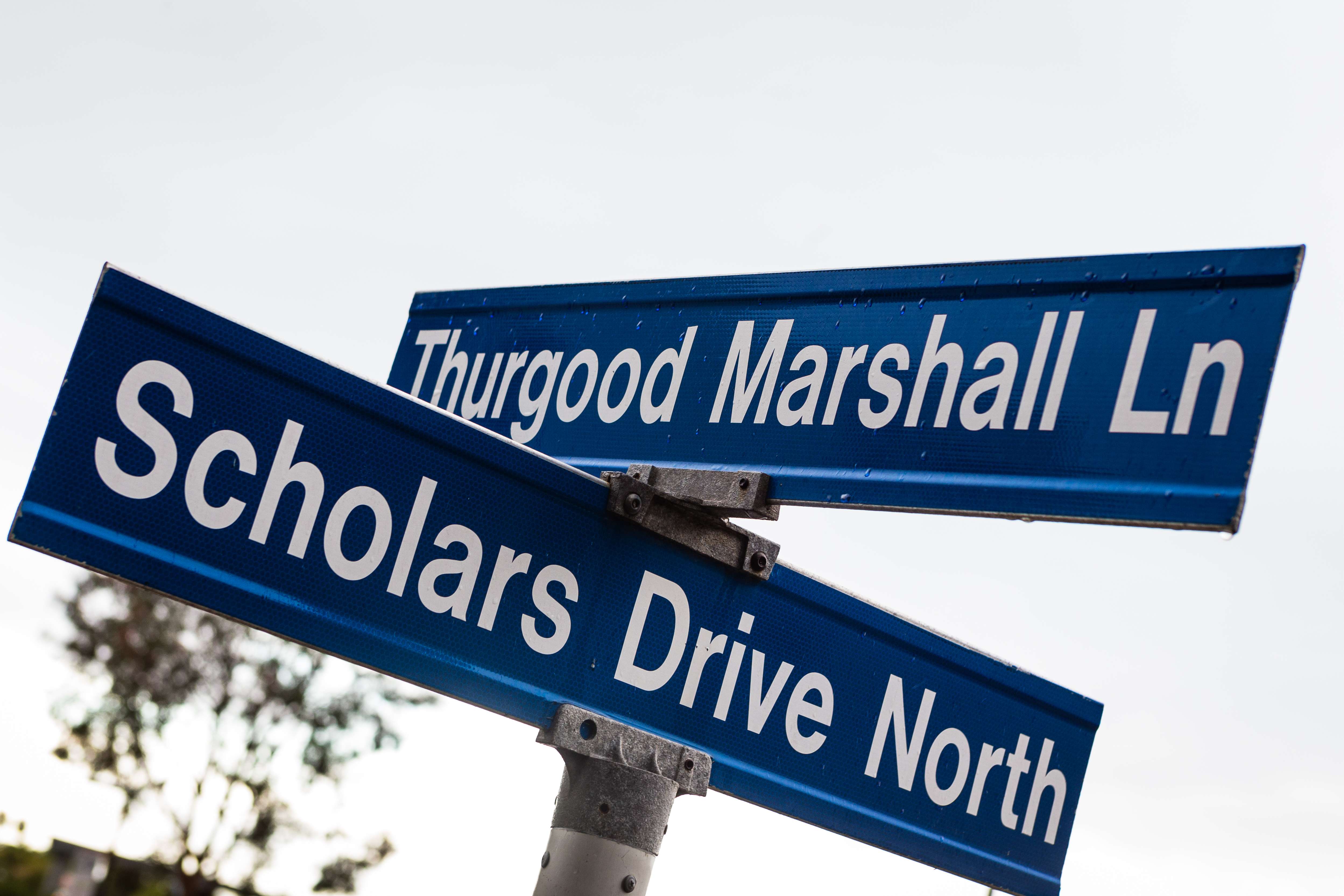 MEET YOUR MARSHALL STUDENT AFFAIRS STAFF
The Dean of Student Affairs Office is made up of ten professional staff members who are committed to your growth as a Scholar & Citizen. We would love to meet you and get to know you! Send us an email or drop by our offices!