Marshall Medal & Fellows
The Marshall College Medal is the highest award presented by Thurgood Marshall College and is conferred to honor outstanding individual service to the University and the San Diego community. Each year's recipients reflect the range of high service, artistic or scholarly achievement, and civic leadership that was symbolized by the life of Justice Thurgood Marshall. We honor these awardees for their remarkable contributions and count them as lifelong Fellows of the College.
The medal was designed by Professor Manuelita Brown, artist of UC San Diego's large Triton bronze sculpture and the bronze bust of Thurgood Marshall outside of the TMC admin building.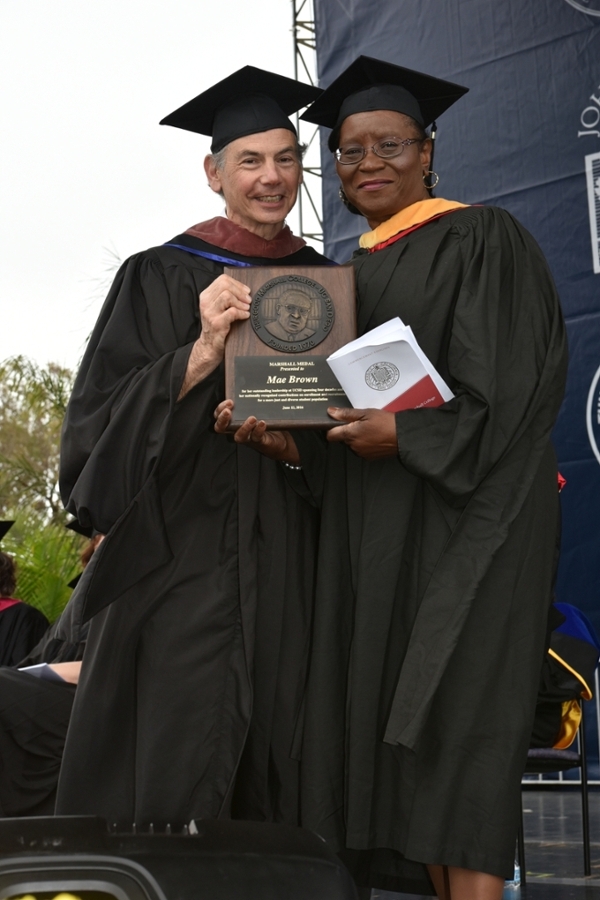 Mae Brown - awarded 2016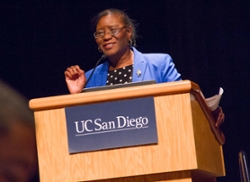 Mae Brown's career began at UC San Diego in Undergraduate Admissions in 1972. She served as an Academic Counselor and Coordinator of Orientation at Warren College prior to her appointment at Third College (Marshall College), where she served as Director of Academic Advising for sixteen-years. She moved on to serve as the Director of Undergraduate Admissions in 1995, and was appointed Assistant Vice Chancellor for Admissions and Enrollment Services in 2003. Throughout her tenure, AVC Brown led a team of dedicated student affairs professionals in holistically evaluating record numbers of undergraduate applications to UC San Diego annually. She has led Admissions and Enrollment Services (AES) with grace and diplomacy, implementing change in policy and process required by Proposition 209, and in difficult periods of economic recession. She navigated tumultuous waters while upholding the university's academic excellence and providing the critical services of financial aid, enrollment services, and lead some of the early work in developing TritonLink. Under her leadership AES established an extensive outreach, recruitment and yield program to promote UC San Diego locally, nationally, and globally. Her team conducts more than 300 high school visits and participates in more than 200 college fairs annually, last year visiting 50 California community colleges, 14 states and 33 countries. She and her team conduct countless workshops for students and their families, participating in community-based educational summits, and presenting Financial Aid information to share the message that UC San Diego is accessible and affordable for all. AVC Brown served as a co-chair for the Student Service Center Building Advisory Committee. The Center, which houses several units within AES, is a 76,000 square foot building that both undergraduate and graduate students utilize daily for critical services. 
Myrlie Evers-Williams - awarded 2015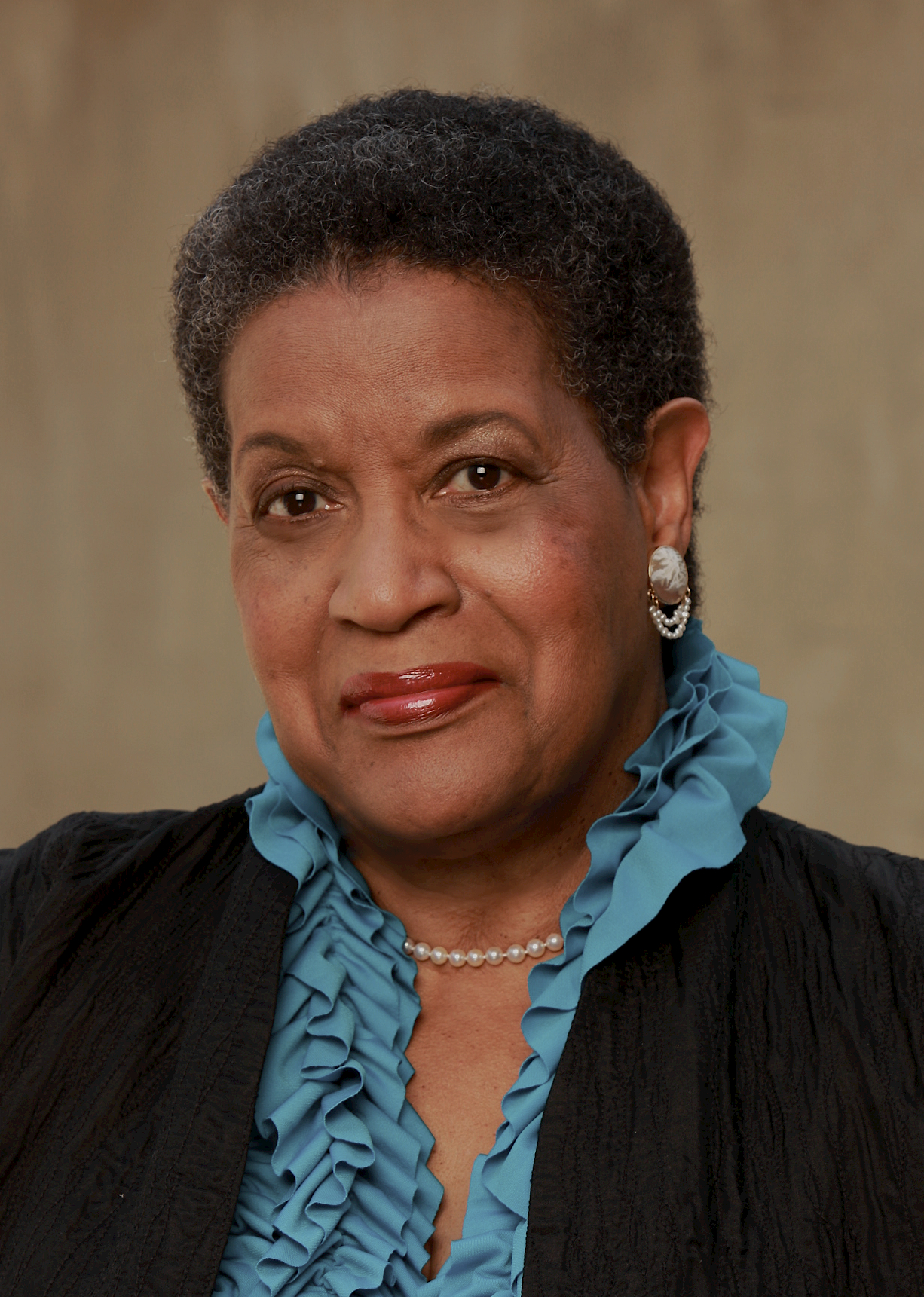 From the moment Myrlie Evers-Williams faced the murder of her husband, civil rights activist Medger Evers, she became a pivotal figure in the civil rights movement. For over three decades, she has fought to carry on his legacy, never relenting in her determination to change the face of race relations in this country. Evers-Williams has become a symbol of courage and perseverance, steadfast in her march towards social justice. She made history in becoming the first female chairperson to lead the NAACP. Elected during a tumultuous time when the nation's oldest civil rights organization was rife with financial troubles and scandal, her leadership rejuvenated the agency, helping ensure its relevance for generations to come. Evers-Williams founded the Medgar Evers Institute to promote education, training, and economic development while exposing new generations of students to the cause for which her husband died. She does not rest, driven by strength and faith, determined not to allow lessons of the past to be forgotten. Aiming to infuse the youth of today with hope, tolerance, and an understanding of the struggles our nation has faced, Evers-Williams encourages everyone to work together:
"If we can help them understand the past and encourage them to creatively address today's human rights challenges, they will be in a much better position to help shape the future."
James Avery - awarded 2012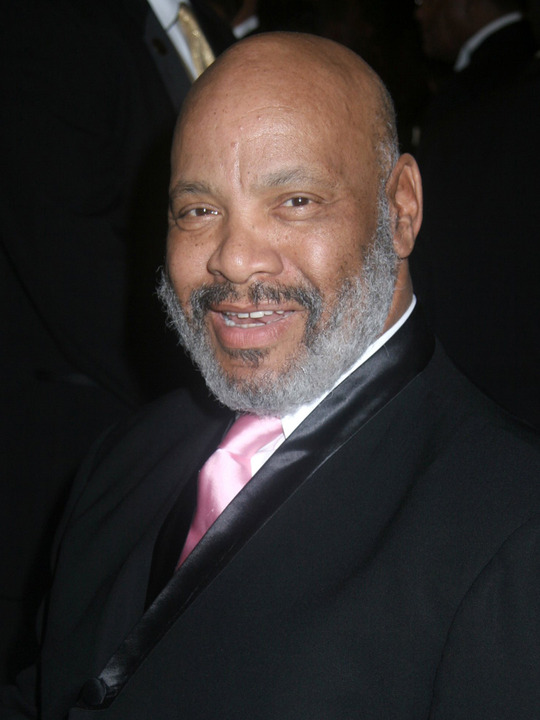 Best known as the charismatic uncle "Phil Banks" on "The Fresh Prince of Bel-Air", James Avery is a classically trained actor and scholar. A native of Atlantic City, New Jersey, he is US Navy veteran who served in Vietnam. In San Diego, Mr. Avery began writing scripts and poetry for PBS. He won an Emmy for production during his tenure at PBS and a scholarship to UCSD where he earned a BA in Drama and Literature. In addition to his sitcom popularity, he has lent his voice to over a dozen animated television series and features. He also has been the primary host of the popular PBS adventure series "Going Places". Among his many films, Mr. Avery played "Dean Charles Hamilton Houston" – Thurgood Marshall's mentor in "Simple Justice". In 2011 Mr. Avery performed a Thurgood Marshall solo show during the College's 40th anniversary. Armed with diverse stage, film and TV credits, James Avery remains a unique creative force for social change.  The College awarded the medal in recognition of his patriotic Navy service overseas, his acclaimed thespian work, his philanthropy and dedication on campus to scholarships for under-represented students of color, and his generous, sustained ties to Marshall College.
John W. Marshall – awarded in 2011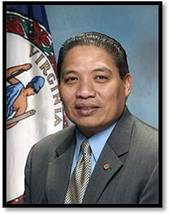 On June 2, 2011 Mr. John W. Marshall, son of our College's distinguished namesake Justice Thurgood Marshall, helped celebrate our college's 40th anniversary and UCSD's 50th anniversary. This is the first time that a member of the Marshall family has seen the College and engage in official college events. John W. Marshall, served high office in the cabinet under two Virginia governors and has led a long career in the public service sector. The Marshall College Medal was presented to Mr. Marshall and the Marshall family for decades of dedicated service to our country.
Dr. Hugh (Bud) Mehan – awarded in 2010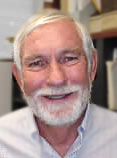 Hugh Mehan is UCSD Professor Emeritus of Sociology and Director of CREATE on campus. CREATE coordinates efforts to improve the academic preparation of under-represented students through partnerships with K-12 schools districts and the Preuss School, UCSD's on-campus model charter school. He has worked closely with K-12 educators over the decades. Dr. Mehan authored 6 books including Reform as Learning: School Reform, Organizational Culture, and Community Politics in San Diego (2006) and edited 4 books. Elected to the National Academy of Education in 1997, he is the recipient of numerous teaching awards at UCSD including The Thurgood Marshall College Outstanding Teaching Award in 1991. He was presented the George and Louise Spindler award for outstanding contributions to anthropology and education by the American Anthropological Association, the Elizabeth Cohen award for outstanding contributions to Applied Sociology by the Sociology of Education SIG of the American Educational Research Association (AERA) and a Lifetime Achievement Award by AERA.
Dr. Michael Schudson – awarded in 2009

Dr. Michael Schudson was Professor of Communication and Adjunct Professor of Sociology at UC San Diego from 1980-2009. He is the author of six books and editor of two others concerning the history and sociology of the American media, popular culture, and societal memory. He has received numerous honors, including a Guggenheim Fellowship and a MacArthur Foundation genius award. Of his many publications, Dr. Schudson exemplary history of American Civic Life - The Good Citizen – aptly describes Michael Schudson professional life in our nation. He was one of the three founding faculty members that established Marshall College's core writing program Dimensions of Culture two decades ago and he served as acting provost of the college from 2001-2003. Dr. Schudson retired in 2009 from UC San Diego and now teaches in the Journalism department at Columbia University.
Dr. Terrence Roberts – awarded in 2008

Terrence Roberts, Ph.D. was one of the Little Rock Nine (the nine children who were the first to integrate the Little Rock Public Schools in 1957). Dr. Roberts holds a Ph.D. in Psychology from Southern Illinois University. He is licensed in California as both a psychologist and a social worker. Since 1998, Dr. Roberts has been a desegregation consultant for the Little Rock School District. A published author, he also maintains a general psychology practice in Pasadena, CA. He received his Master's degree in social welfare from the UCLA School of Social Welfare in 1970, and his Ph.D. in psychology from Southern Illinois University, Carbondale, in 1976. Dr. Roberts taught in the Psychology department at Antioch University Los Angeles from 1993-2008. Dr. Roberts, along with NAACP Chairman Julian Bond, were the two keynote speakers at UC San Diego during the 2007 Reconsidering Little Rock symposium sponsored by Marshall and Warren Colleges on this campus. Dr. Roberts was Marshall College's commencement speaker in 2008.
Cecil Lytle – awarded in 2008

Cecil Lytle, Professor Emeritus of Music, has taught music at UC San Diego since 1974. He served as provost of Thurgood Marshall College, University of California, San Diego from 1988-2005. A native of New York City, he was a music professor at Grinnell College in Iowa before joining the faculty of UC San Diego. Professor Lytle is the legendary Founder and former Chair of the Board of Directors of the Preuss School, a grade 6-12 charter school for low income students, at UC San Diego. He has taken the Preuss charter inspiration to Gompers – a San Diego neighborhood charter school that has strong ties to UC San Diego. Cecil has recorded and performed widely around the world in works of the most daring avant-garde composers and in jazz venues. Among his many honors is appointment as Senior Fulbright-Hays Scholar to the United Kingdom.
Dr. Floyd Gaffney – awarded in 2008 (posthumous)

Floyd Gaffney was one of the founders of the theatre and dance department at the University of California, San Diego, and a pioneer of black culture and dramatic arts in the city. He held the title of Professor Emeritus at UCSD and was artistic director of Common Ground Theatre, where he was at the center of African-American theater in San Diego.  Gaffney taught both undergraduate students and graduate students in the highly regarded UCSD Master of Fine Arts theater program.  He was widely known as a mentor to student actors, directors and dancers, and television stars.  He has received numerous awards and accolades. Gaffney directed more than 80 productions for Southeast Community Theatre, San Diego's oldest African-American troupe which started up in 1962.  In 1966, earned a Ph.D. in theater at Carnegie Mellon University, then known as Carnegie Institution of Technology.  Gaffney has held early teaching positions at Clark College in Atlanta, at Ohio University, in Athens, Ohio and UC Santa Barbara. 
Ashanti Houston Hands – awarded in 2008

Ashanti Houston Hands served as Dean of Student Affairs for Thurgood Marshall College from 2001-2007 . Ms. Houston-Hands began her UCSD career as Student Activities Coordinator. Among her accomplishments has been advising a variety of student leadership committees, establishing the very successful Thurgood Marshall College Parent's Weekend each fall, and advising in the planning of campuswide student recruitment activities. She earned an M.A. degree in Education with an emphasis in Counseling from San Diego State University and a B.A. degree in Sociology with a minor in Ethnic Studies from UC San Diego. Ms. Houston-Hands' time at UC San Diego is marked by a legacy of service to the UC San Diego community and a commitment to developing leadership qualities and scholarship in students. She is now Dean of Students at Mesa Community College in San Diego.
Dr Joseph Watson – awarded in 2007
Joseph Watson joined UC San Diego in 1966.  Dr. Watson served UC San Diego for over 40 years as a top administrator, provost, chemist and Vice Chancellor.  He was the founding Provost of Thurgood Marshall College from 1970 to 1981.  Dr. Watson became Vice Chancellor of Student Affairs in 1981.  He has received numerous awards and recognition for his outstanding service to campus, and among other achievements, was instrumental in taking UCSD from Division III to Division II athletics.  During his time as Vice Chancellor, Dr. Watson was dedicated to ensuring the university provided exceptional career services to students to aid their focus on post-grad success.  His tenure is marked, among other qualities, by dedication to the university providing more financial aid and assistance to students. He has given tremendous support to the University's African American Studies Minor which is housed at Marshall College and he has served on the Preuss Charter School Board of Advisors for many years.
Samuel Goldwyn – awarded in 2007

Samuel Goldwyn Jr. is the son of legendary Hollywood producer Samuel Goldwyn.  After serving in the army in World War II, Goldwyn began his career as a writer and associate producer with the J. Arthur Rank Organisation in England. He was recalled to service during the Korean War, then found success as a producer, forming a production company that presented movies in the 1950s, 1960s, and 1970s. Goldwyn has partnered with the University of California for the past 50 years recognizing student script writers through The Samuel Goldwyn Writing Awards Competition of Theater, Film & Television.  Goldwyn's most recent production-distribution company, The Samuel Goldwyn Company, has featured the work of cutting-edge, award-winning directors including Stephen Frears, Kenneth Branagh, David Lynch, Luc Besson, John Sayles and Ang Lee. Among other works, Goldwyn has produced Tortilla Soup (2001) and Master and Commander (2003).  (courtesy UCSD Communications)
The Marshall College Distinguished Service and Diversity Awards were created to honor significant career achievement in our community to enhance cultural and academic diversity.
Anne Porter – awarded Distinguished Lifetime Service in 2012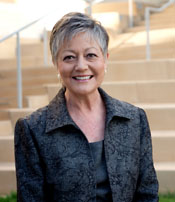 Anne Porter, the daughter of a career diplomat, was Marshall's Dean of Academic Advising for seventeen years and worked at the college for over twenty years.   During her exemplary career at the college and at UC San Diego, Anne Porter transformed advising "directorships" into the current deans' positions.  Always innovative, sophisticated, and proactive, she built a superb team of advisors and always anticipated the next complex phase of university challenges.  She has left a lasting imprint on all of us – students, staff, faculty, and extended family members.  The Marshall College Distinguished Career Award is awarded in tribute to Anne Porter's powerful and enduring achievements ranging from sparking creation of the VAC (Virtual Advising Center), launching online enrollment, sustained stewardship of our minor studies programs, supporting profound ties to the Charter schools, revitalizing MOI (Methods of Inquiry), enhancing our technology savvy, championing equity salaries, and outstanding advocacy for students.  
Dr. Jorge Huerta – awarded Lifetime Diversity Achievement in 2009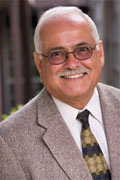 Jorge Huerta earned his PhD at UC Santa Barbara. Huerta held the prestigious Chancellor's Associate's Endowed Chair III. He is a leading authority on contemporary Chicana/o and US Latina/o Theatre as well as a professional director. He has published a number of articles, edited three anthologies of plays and written the landmark books: Chicano Theatre: Themes and Forms (Bilingual Press, 1982) and Chicano Drama: Performance, Society, and Myth(Cambridge 2000). Dr. Huerta has directed in theatres across the country, including the San Diego Repertory, Seattle's' Group Theatre, Washington D.C.'s Gala Hispanic Theatre, La Compañía de Teatro de Albuquerque and New York's Puerto Rican Traveling Theatre. Huerta has lectured and conducted workshops in Chicana/o theatre throughout the U.S. Latin America and Western Europe. In 2007 Huerta was honored by the Association for Theatre in Higher Education for "Lifetime Achievement in Educational Theater."